Grown in Grenada, Crafted in the Cotswolds
Fine-flavour dark chocolate from a family-run cocoa farm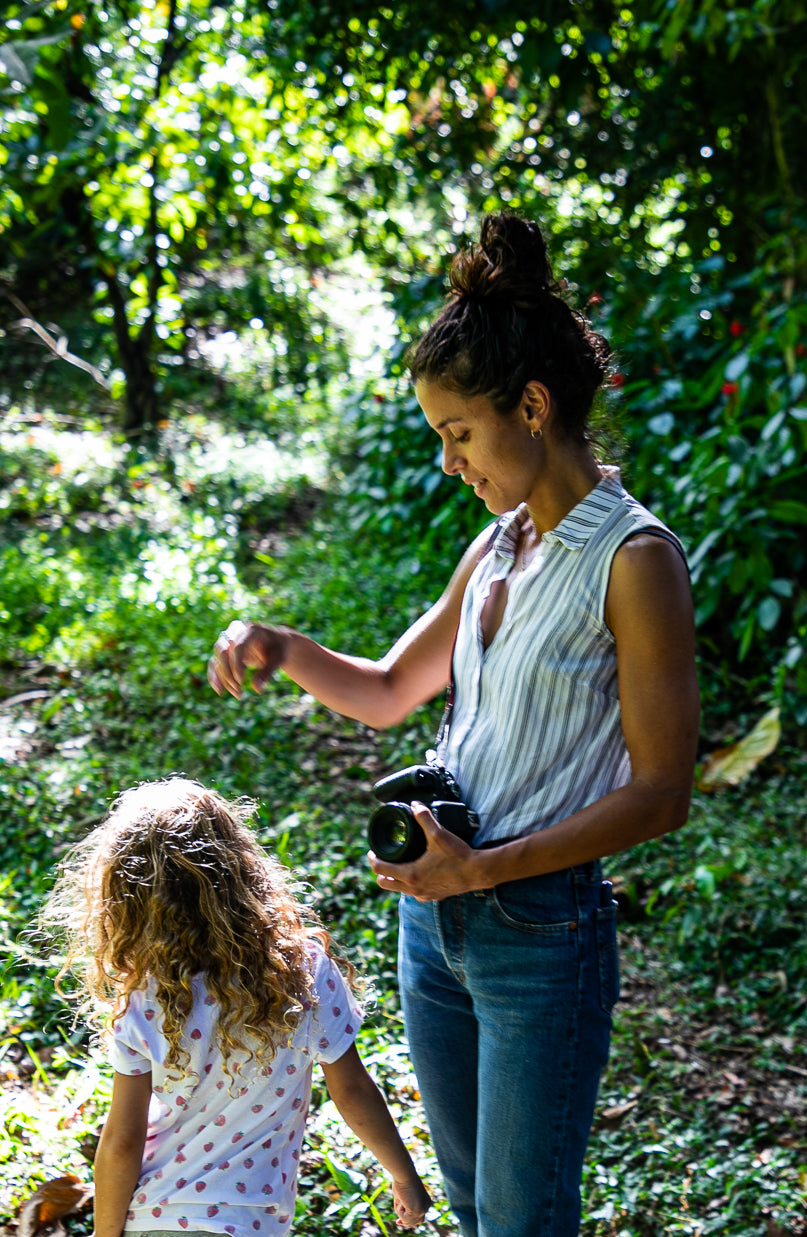 We are a family of cocoa farmers and chocolate-makers
Descendent of East Indian Immigrants, Lawrence Ramdhanny grew up to become a well-respected cocoa trader in Grenada. Through hard work and some luck, he was able to make his dream of owning a cocoa farm a reality, purchasing L'Esterre Estate in 1949.
He sold cocoa direct to customers whilst supporting neighbouring farms by purchasing and processing their cocoa. However over the years, laws changed, as did the industry. Their farm, once a thriving asset, soon became a liability, the prospect for many cocoa farms today. 
Decades later, Lawrence's granddaughter learnt from her relatives the regenerative organic principles employed at L'Esterre and the rural livelihoods the land supported. Determined to change the outlook, she knew the answer was in making their own chocolate. 
And so they did, starting life from a little cottage in the Cotswolds: tree-to-bar chocolate, grown and produced by the family, and ending with you. 
Learn More
How we do things
Growing Practices

Our diverse cultivation of trees and agricultural crops intercropped with our cocoa trees captures carbon from the atmosphere, putting it back into the soil where it becomes food for plants. Stronger soil regulates air and water underneath, encouraging a continuous fresh water cycle. This means no nutrients and water are lost through soil erosion, maintaining resilience in our local ecosystem.

This method of growing is more biologically productive, our soil is continually enriched and nutritious, achieving higher yield and healthy, thriving crops.
Supply Chain

After the cocoa harvest, fermentated and and properly sun-dried, the cocoa is sorted at L'Esterre Estate before being taken to our friends at Crayfish Bay to be processed into cocoa nibs.

The nibs then make their way to the UK, where Bobbie grinds, conchs and hand tempers each and every chocolate button from her cottage in the Cotswolds.

This approach is the first step in a wholly-owned supply chain. No middle man. It starts with us and ends with you.

As we are a small, home-grown start up, we are consistently looking for ways to improve. If you have any feedback please get in touch via email: bobbie@lesterreorganicsgrenada.com or DM us on Instagram
Flavour

First cultivated in Grenada in 1714, cocoa has taken to Grenada's favourable climate like a fish to water. Our nutrient-dense volcanic soil results in a fruity, flowery cocoa bean.

We grow largely Triniatario with a small amount of Criollo. This allows us to achieve maximum flavour and quality potential.

Flavours vary from harvest to harvest but the persistent tasting notes that have come through are berry, deep citrus and caramel with a buttery satin mouth-feel.
Heritage

The beating heart behind L'Esterre is the Ramdhanny family. Well ingrained in the Grenadian community, the family's roots on the island can be traced back to 1857, coinciding with the arrival of Indian immigrants to the country. Learn more about our journey here.

Our family values extend beyond the bloodline. For more than seven decades, our tight-knit team of friends, farmers, gardeners and cooks have made us who we are today. Active members within our community, we prioritise local employment, benefitting the wider region.
It begins with us, and ends with you
As a wholly-owned supply chain, we nurture flavour and quality in every process. Our cocoa is grown according to nature's principles, making it naturally plant based and preservative free, as all chocolate needs are good beans and sugar. We add value at origin, processing cocoa to nibs in Grenada, supporting our rural community for over seven decades and counting. 
Let customers speak for us