L'Esterre Chocolate
Regular price
Sale price
£15.00 GBP
Unit price
per
Sale
Sold out
120g Fine Dark Chocolate Buttons. Perfect for gifting friends & family. Or just more for you.
___________
Origin: L'Esterre Estate, St. Andrew, Grenada, West Indies
Ingredients: organic cocoa beans, organic cane sugar
Our Process: Why does our chocolate have such a unique flavour? Because our trees and terroir are unique as we only source from our farm, looking after our trees using regenerative methods, completely chemical free. Our processing is also wildly different from that of commercial cocoa. 
We minimally process our cocoa, and carefully monitor our fermentation, drying and grinding to maintain cocoa's natural flavanols, polyphenols, nutrients and flavour. We will never alkalise our cocoa which is known to destroy these unique flavanols. The only ingredient we add is raw organic cane sugar and a little bit of Maldon salt (in our 72% + Sea Salt) to draw out different flavour profiles. 
On the other end, commercial, mass-produced, highly processed chocolate is alkalized and hydrolyzed and contains a multitude of emulsifiers and additives as it has been designed for efficiency and scale. These additions highly impact the bioavailability of flavanols and polyphenols in the cocoa.
Health benefits of cocoa: 

Food can be thy medicine, and dark chocolate may be a noteworthy example when consumed in moderation. Dark chocolate is thought to: 
Supports cardiovascular health: cocoa flavanols support healthy blood pressure as it contains Flavan-3-ols. Cocoa also helps maintain healthy cholesterol levels as it resists the absorption of biosynthesis of cholesterol by decreasing the number of cholesterol receptors. 
Stimulates brain function: dark chocolate is believed to improve the blood flow in both the heart and brain, meaning vital oxygen and nutrients get delivered to your organs and tissues. The different chemical compounds present in dark chocolate stimulate cognitive function and positively modulates mood swings. 
Contains iron & magnesium: cocoa is the highest plant-based source of iron, and is also a source of magnesium which is needed for optimum muscle and nerve function. 
Anti-inflammatory effects: Our cocoa is rich in polyphenols and antioxidants because of our minimal processing. This modulates the glycemic response, directly influencing insulin resistance and reducing the risk of diabetes. 
Handmade: All our chocolate is tempered in small batches and so some may not appear that exact "perfect" button shape.  

Please note: May contain traces of milk, nuts and gluten. 

Net weight: approx. 120g 
 Delivery UK-wide only
Share
Allergen Info

All chocolate is made in a facility which handles nuts, gluten and dairy.
View full details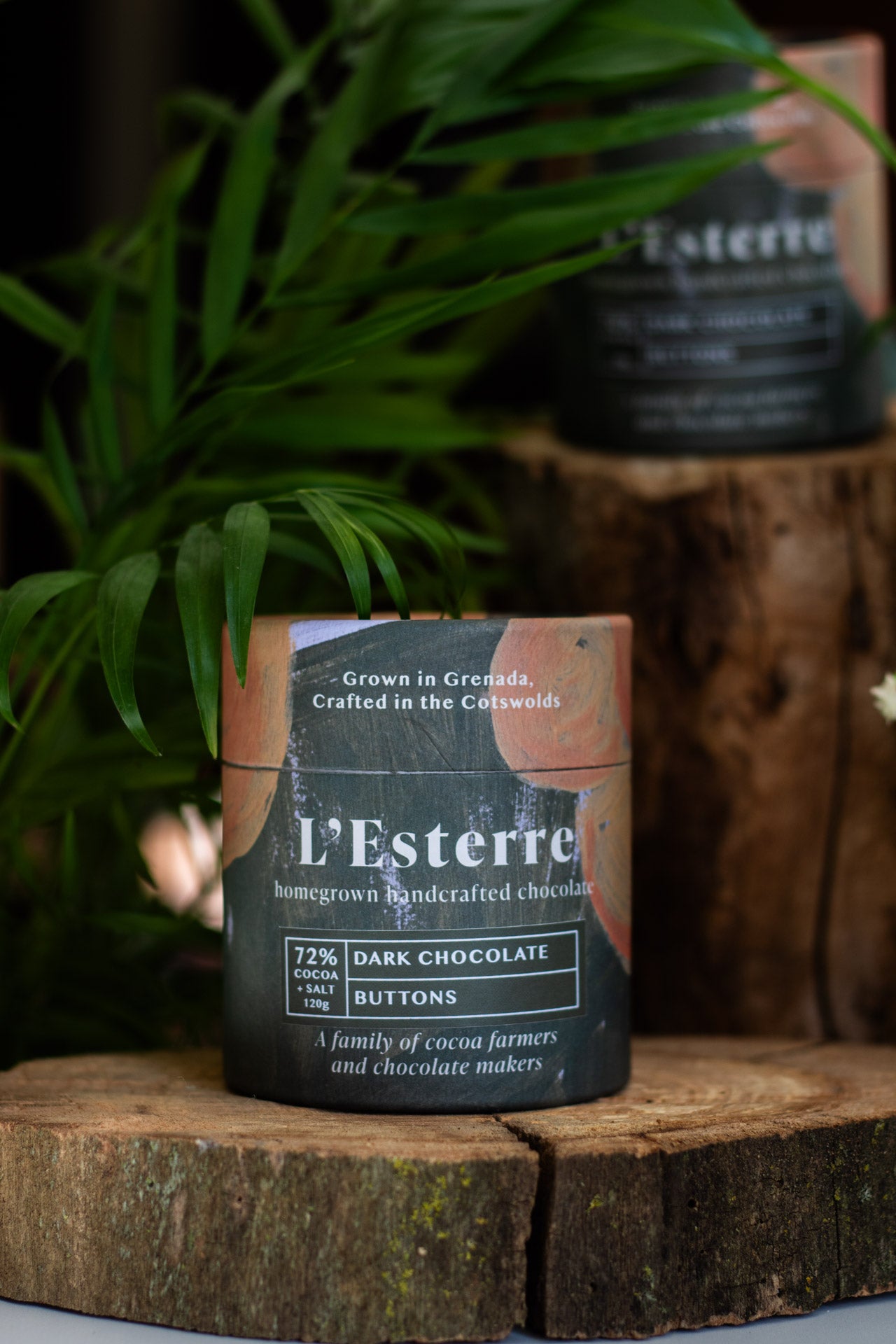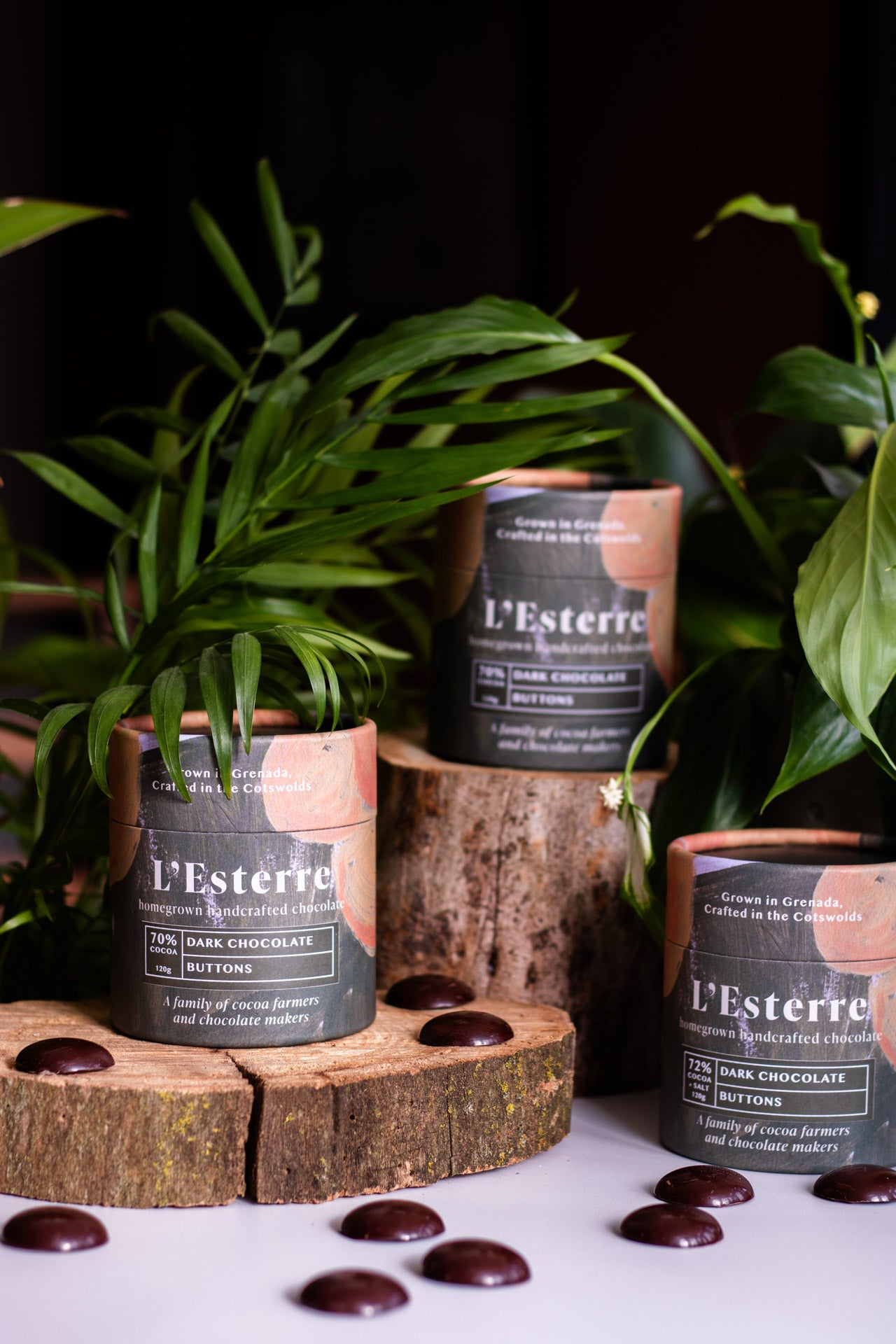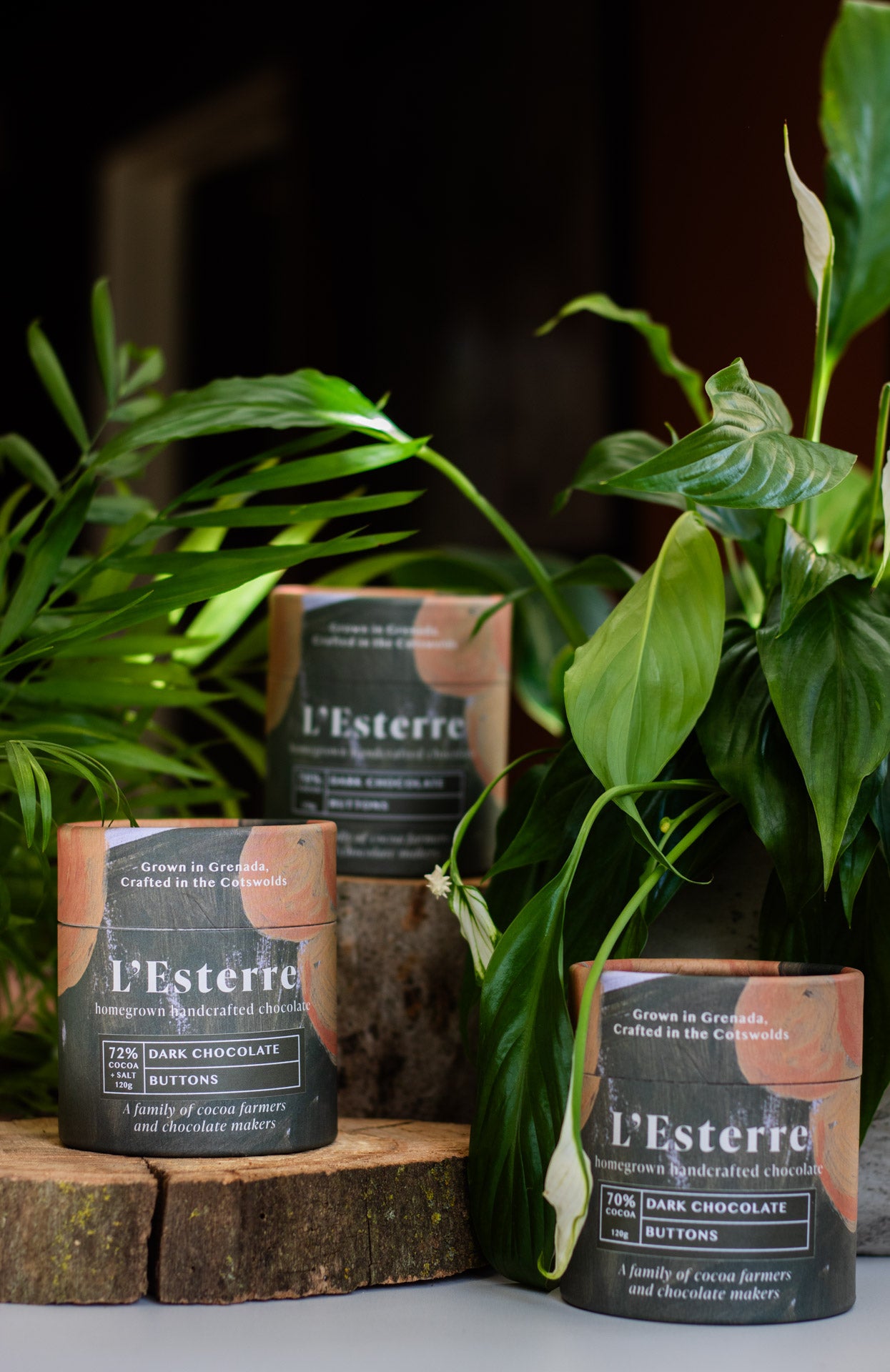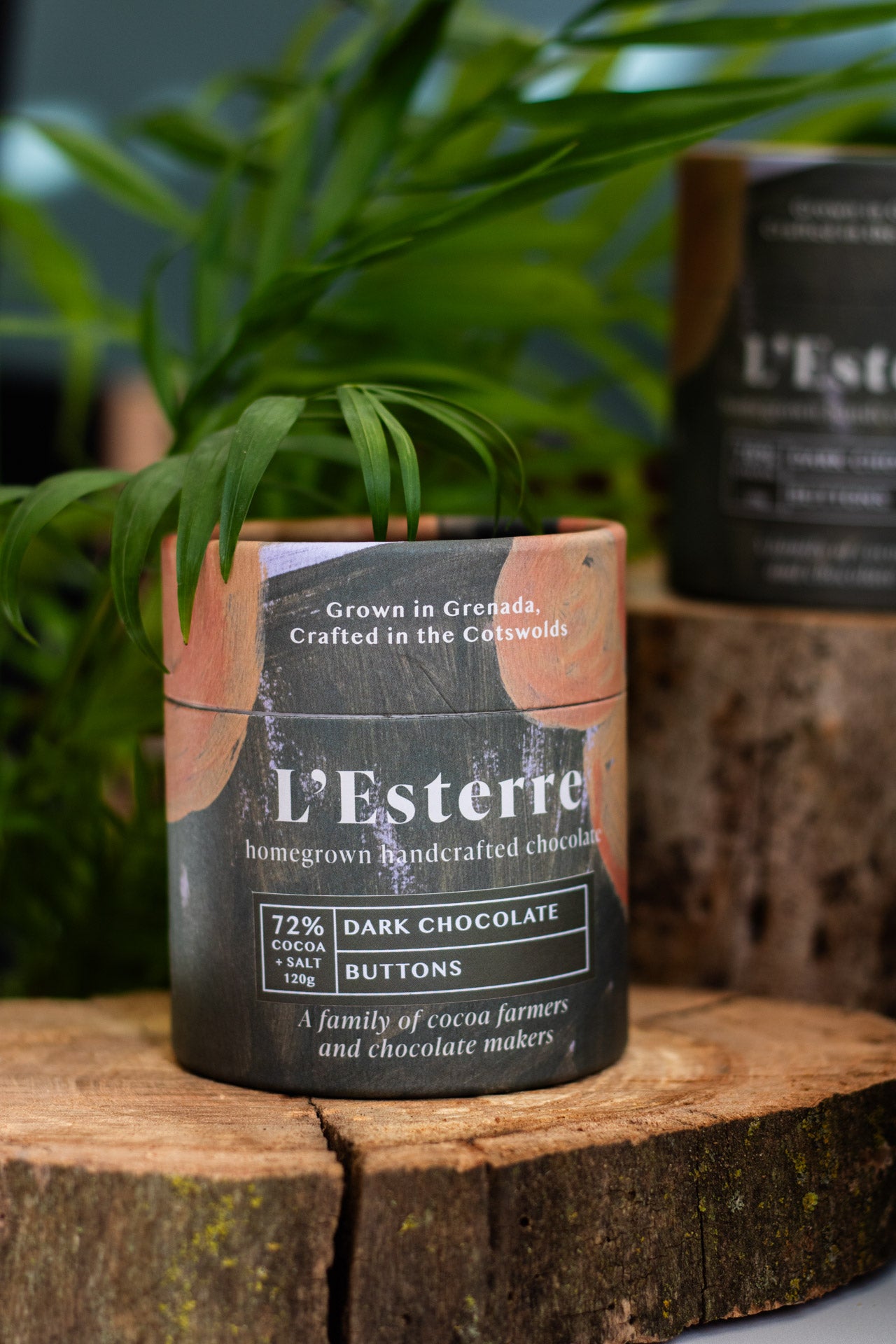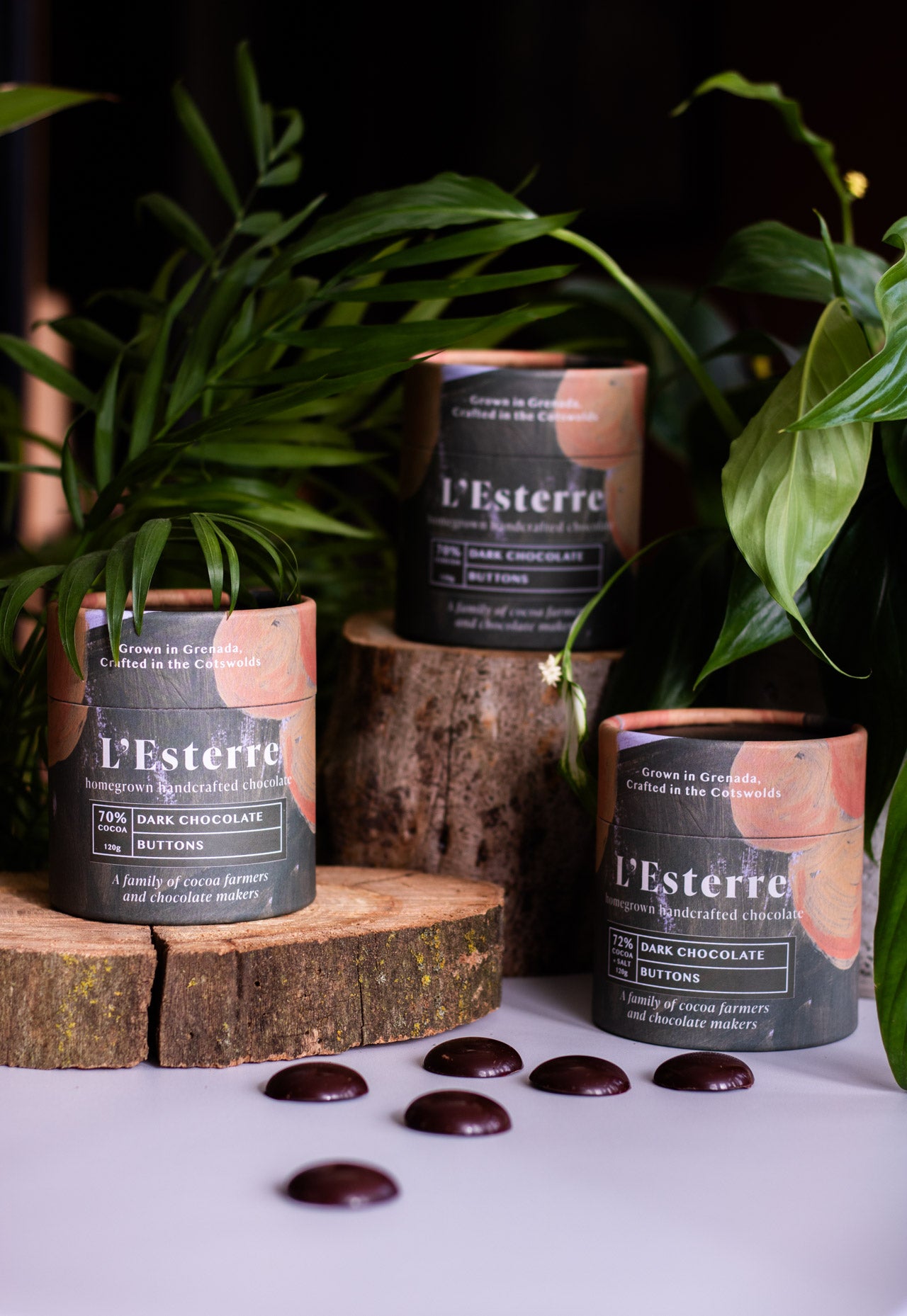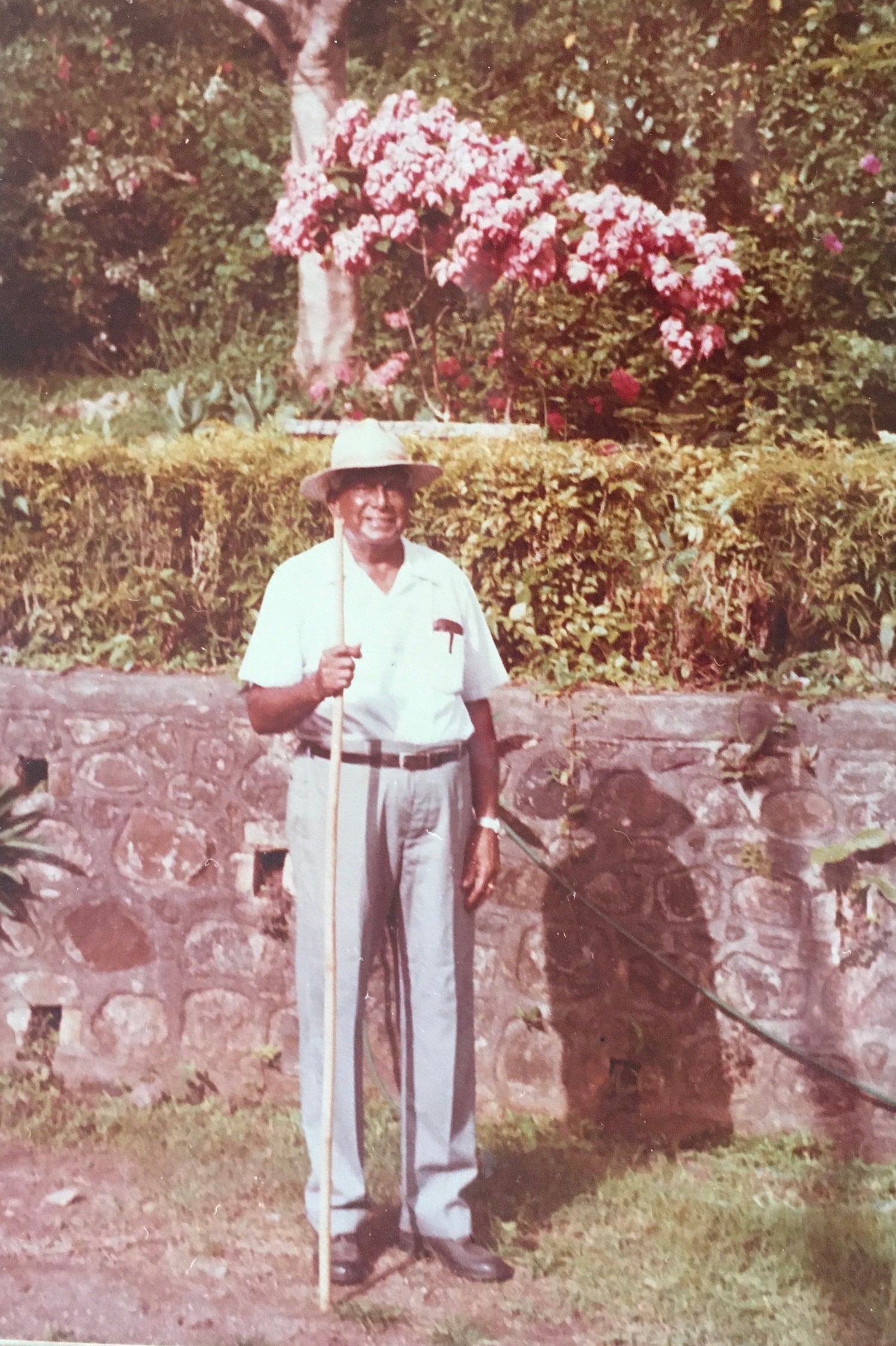 Old man Ram thanks you
The pioneer, the visionary, the cocoa-dream maker. He's the reason for all of this. He's the reason we're all here. We hope we're doing you proud Ram.
Learn more